A Complete, Creative Solution for your Landscape
Proudly Serving North Fulton, Cherokee and Forsyth counties
---
Our Services
---
Landscape Design
Here at ZenScapes, we pride ourselves in creating one of a kind landscapes. We work with you to take into account your overall goals, your existing layout of home and property, your needs for design and enjoyment, as well as producing an end product which pays attention to your land topography, existing sun and shade environments, drainage issues and watering requirements. Our planting beds are designed with year long color in mind. The vast majority of specimen shrubs we like to use require no trimming. The colorful display of low growing evergreen plants used eventually cover the beds and eliminate the need for mulch. Complete customer satisfaction is the goal we strive for.
---
Hardscape Design
Boulders and natural stone are an essential part of any landscape design because they add dimension, stability and color throughout the year. Boulder walls are the strongest, longest lasting and most durable walls you can own. Boulders are cut and shaped to fit together like puzzle pieces. To enhance your landscape and living needs, we provide hardscape designs/installations of
Patios

,

Waterfalls

,

Ponds

,

Walls

,

Steps

and

Walks

.
---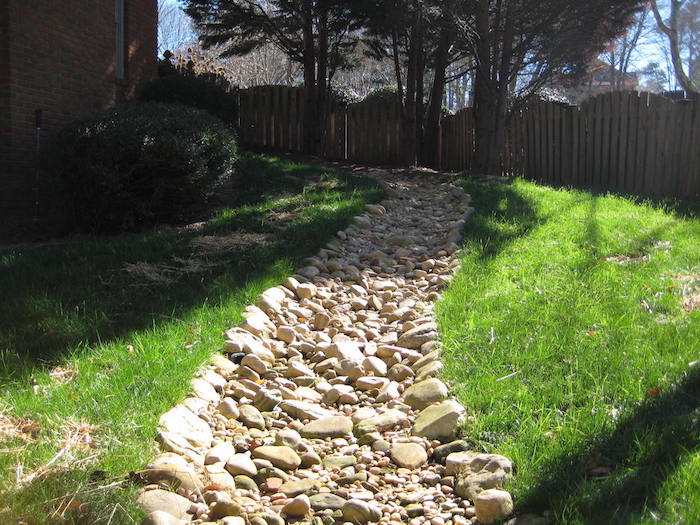 Drainage Solutions
Drainage problems can destroy the health and beauty of your lawn and landscaping. I will personally determine the source of the drainage problem, and offer to you the best solution for the repair. My company specializes in grading, dry creek beds, french drains and catch basins. We remedy any existing erosion problems and will address any necessary repairs to your existing irrigation system.
---
Clean-up of Landscaped Areas
Mowing of all Turf Area
Shearing
Hand Pruning
Insect and Disease Control
Fertilization
Tree Maintenance/Removal
General Landscape Cleanup
Weed Control
Edging
Leaf Removal
Aerate and Over-seed
Scalping of warm season turf when required
Irrigation system maintenance
Maintenance
The maintenance program is customized to each homeowner's specific needs and we take pride in addressing all landscape issues to insure a healthy and beautiful outdoor environment.
---
770-314-4202 | chadzenna2002@yahoo.com
---